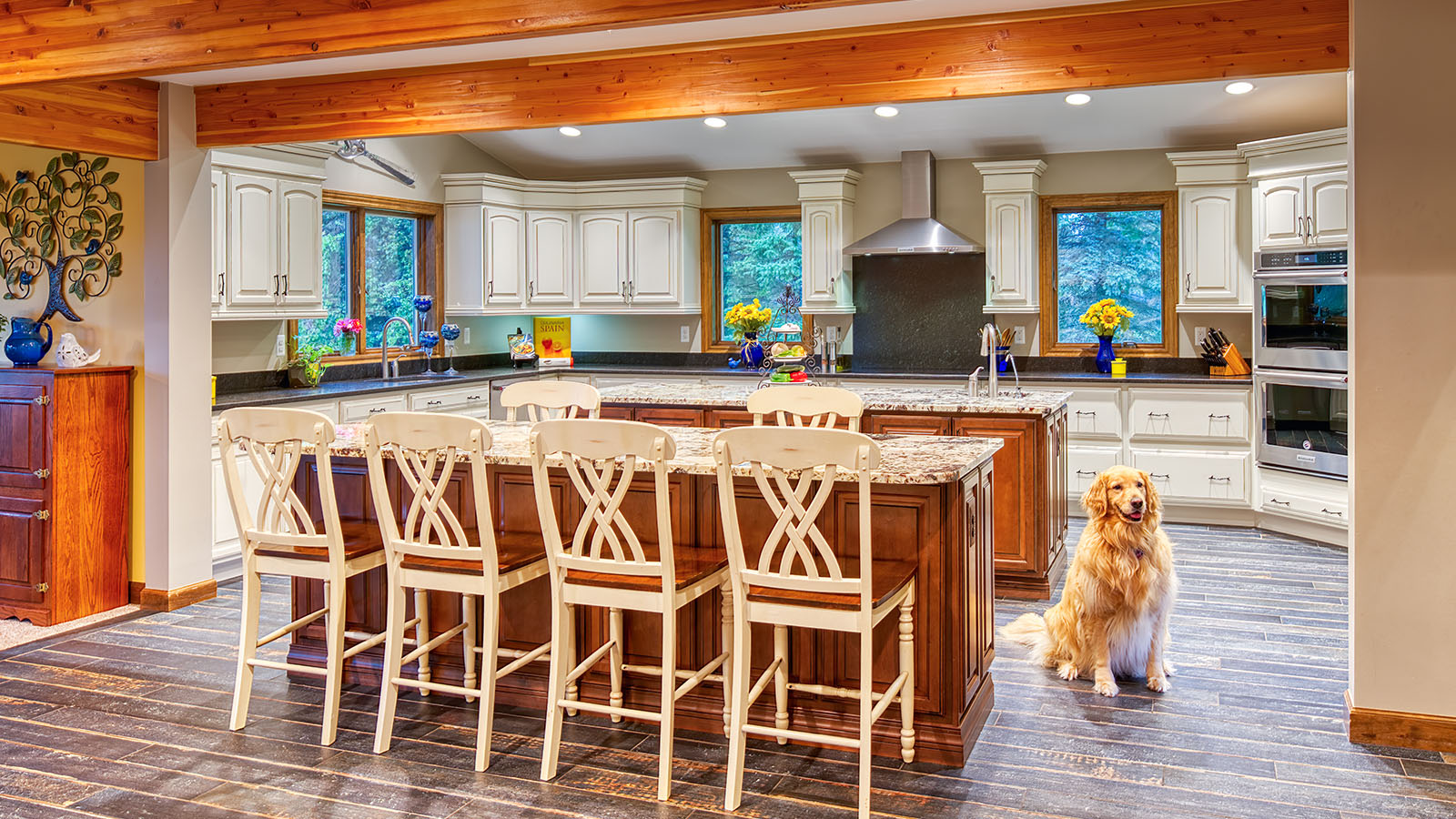 Each step in creating my beautiful room was done with excellence. I appreciated the communication about times and work to be done as well. Every person who worked on this project cleaned up after they left for the day. I received help in choosing what would work best. I was left each day feeling sure and confident because of the good attitude, professionalism and abilities of each worker too.
Top notch company! Everything we discussed they really listened and the work was some of the best contractors we have ever met. They didn't treat this like another project they took our vision and turned it into a dream kitchen. LaDuke Construction has an amazing team that takes your project and treats it like their own home!
A large tree had fallen on our cedar log home during a snow and wind storm. We decided to hire Craig LaDuke to do the repair work since we had worked with him before when we originally built our home about 20 years ago. At that time he was a Lindal cedar log home dealer and we went through him for all the materials from Lindal and for some of the finish carpentry work. We were just as pleased with this most recent experience with him as we were with our first. Craig, Kirk, and the rest of the crew are very knowledgeable, professional, and polite to work with. They took the time to be sure that all of the soffit materials were cut and stained to match exactly to the original, and the shingles were also an exact match. Everything blended beautifully with the rest of the house. They completed the work in a timely manner and provided us with weekly updates from the time they first came out to assess the damage until the work was all complete. It was a pleasure to work with Craig and his crew. We would definitely hire him again, and highly recommend him.
If you want professional, friendly, knowledgeable, and honesty the folks at LaDuke Construction is your one stop shop!! The re-modeled our kitchen and did a fabulous job! When Kurt said my electrician or plumbing or the tile guy will be here at 7:00am they were here! After the days work was done... they cleaned up! There never was a guess with any of these guys! From the owner Craig to all his staff 100% honesty is what I received! Now they are going to doing another project!! So exciting !
We had a large addition and total remodel of an existing home. The work is seamless! Craig was attentive and listened to our needs to create a home that is perfect for us. The workers were all very polite and provided impeccable attention to detail. Our kitchen was created as the heart of our home. The functionality exceeds my expectations! From holiday Pizzelle making to family gatherings to homework space it's, by far, my favorite place! Best house builder in the region, hands down!